MID-ATLANTIC STATES CAN VIEW LAUNCH TO SPACE STATION (LAUNCH DELAYED TO SATURDAY)

UPDATE: NASA has delayed the launch of the Northrop Grumman Antares rocket originally scheduled for Thursday because of  snow and rain. The launch of cargo to the space station is now scheduled for 4:01 a.m. ET on Saturday. 

People from Massachusetts to South Carolina can watch the skies starting at 4:01 a.m. ET on Saturday to wait for a Northrop Grumman Antares rocket to launch supplies toward the International Space Station from Wallops Island, Virginia.

The Cygnus capsule atop the rocket, built by NASA contractor Northrop Grumman, is scheduled to carry 3,400 kilograms of science experiments, equipment and supplies including food to the space station, NASA researchers said during a live streamed press conference on Tuesday from Mid-Atlantic Regional Spaceport at NASA's Wallops Island Facility.  The pre-dawn launch on Saturday on the Eastern Shore of Virginia would be visible as a streak of fire moving into space from hundreds of miles away, as far inland as West Virginia, according to a map provided by Northrop Grumman.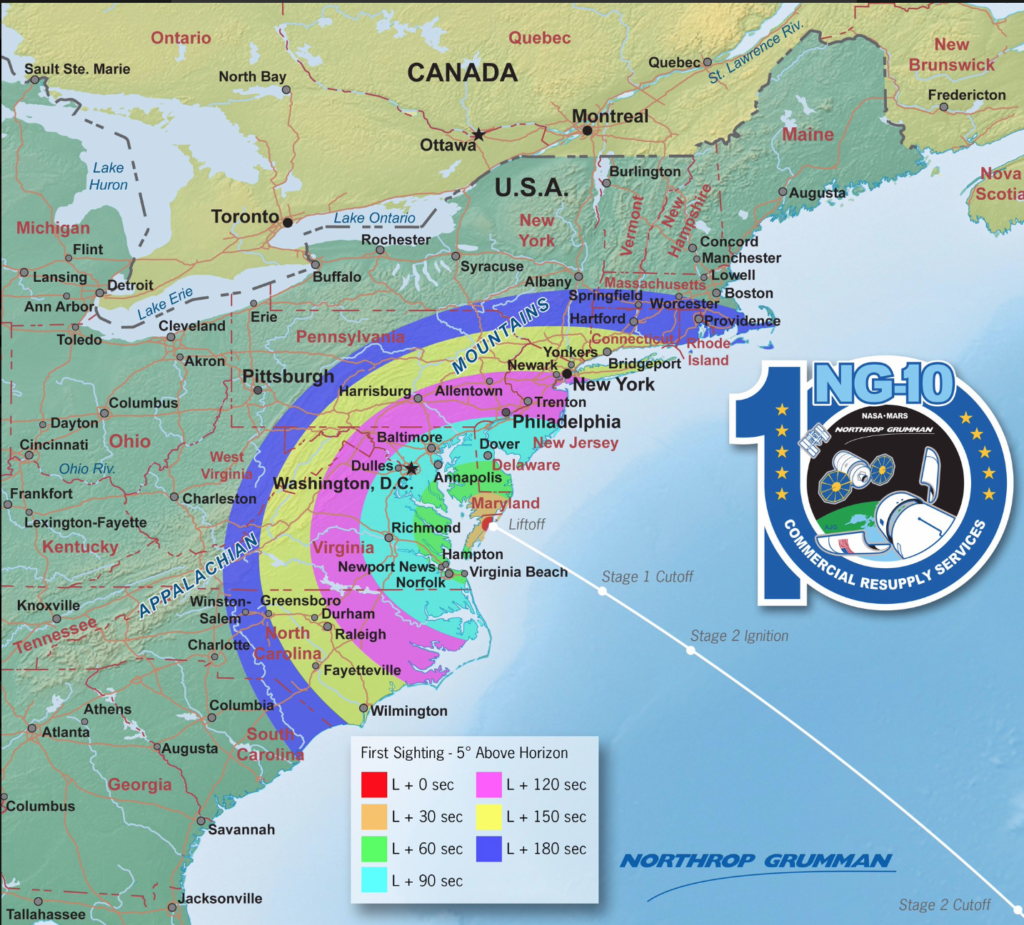 The space station's robotic arm would grab the capsule once it is in orbit and astronauts would dock the cargo with the station. Along with food for the crew, the capsule would carry experiments for astronauts to practice how to do repairs during missions in deep space without waiting for deliveries from Earth.
A "Refabricator" experiment aboard the capsule would recycle plastic up to seven times on the space station to test its strength and reusability for 3-D printing into plastic parts.

This experiment would be "the first time we will ever try to recycle plastic parts and 3-D print from those parts as well" on the space station said Tara Ruttley, associate chief scientist for microgravity research during the press conference.